On October 3, 2008, in a story titled Obama Fashion Fever In Paris, we asked if Obama inspired wears, like the looks presented on the runways of Sonia Rykiel and Jean-Charles de Castelbajac, would still be popular post election. The verdict is in: Obama still rules the runways!
In Rome, on Februrary 1st, a model wore a dress featuring an enlarged portrait of President Obama, hemmed with the word "CHANGE", down the runway of Italian designer Gattinoni's show.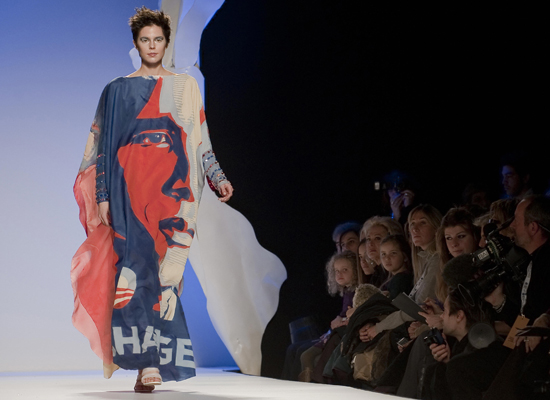 Other international shows displayed clear Obama influence. In Milan, Donatella Versace dedicated her collection to Barack Obama whom she called "the man of the moment". In Paris, Dutch fashion designer Lucas Ossendrijver used a model with an uncanny resemblance to the Commander and Chief to lead off his 2009-2010 Fall/Winter Menswear show for Lavin on January 25th.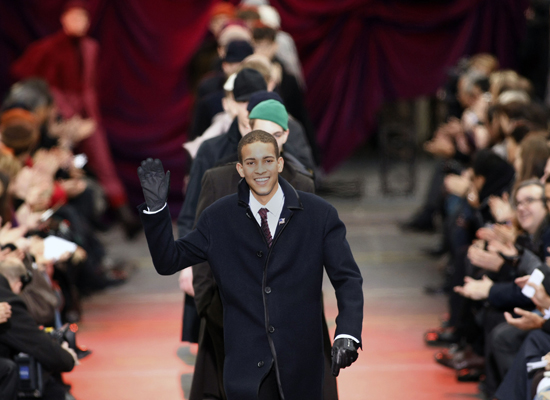 Will Obama continue to capture the fashion world? With New York Fashion Week, The United States' biggest biannual fashion event, starting February 13th, do you expect to see clear Obama-influence coming from the tents at Bryant Park? Tell us!