Sam Donaldson goofs around with reporters on the red carpet at Ford's Theatre on the bicentennial celebration of Lincoln's birth. Donaldson recently announced that after four decades at ABC News he would be retiring.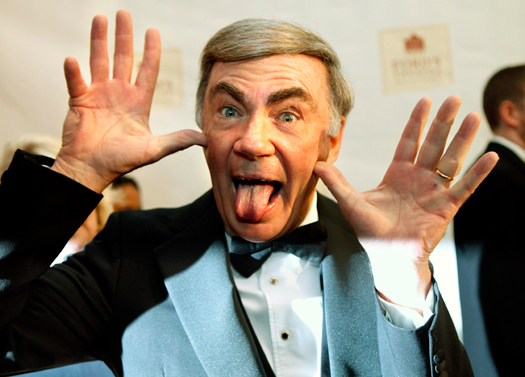 TUESDAY'S FAVORITES:
MONDAY'S WINNER:
"OK. Think of America as this airplane. Now imagine the financial industry as a flock of geese...." By BannedInBoston.