Jill Biden looked stunning and a bit sexy in her red strapless gown on inauguration night, but did she go too far in the other direction with Tuesday night's boxy turquoise suit? Or did her cheerful, if a bit traditional, look complement the First Lady's dark sleeveless ensemble?
Please weigh in on this important matter below.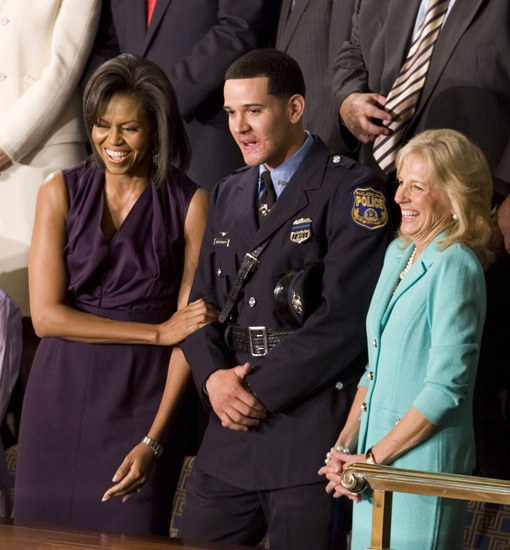 Michelle Obama and Jill Biden pose with Philadelphia Police Officer Richard DeCoatsworth.