Original Caption: Secretary of Commerce nominee, Gary Locke, speaks during an announcement of his nomination with U.S. President Barack Obama in Washington, DC. Locke, former Governor of the state of Washington, replaces Sen. Judd Gregg who recently withdrew his name from consideration for the position.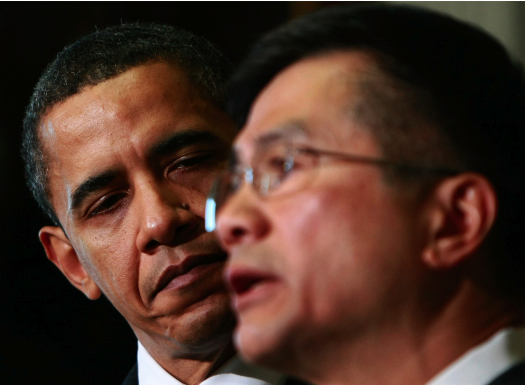 YESTERDAY'S FAVORITES:
TUESDAY'S WINNER:
"No! You idiots! I said we need to increase GUN production!" By kcjay3000.