The White House has released the official portrait of First Lady Michelle Obama. It was taken in the Blue Room of the White House by photographer Joyce N. Boghosian. Obama wears a sleeveless dress, which has become something of a signature style. The black dress was designed by Michael Kors.
Scroll down to see the portrait in full.
See Michelle Obama's official White House page.
See Barack Obama's official portrait.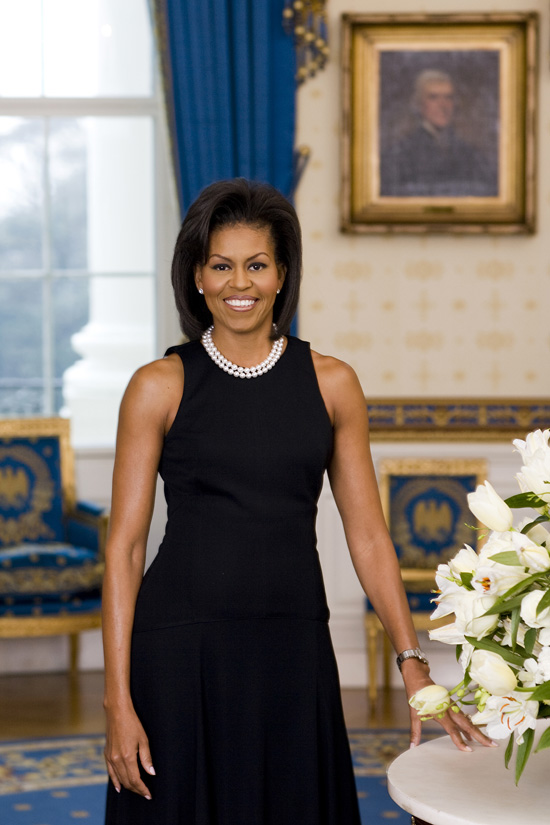 Official Portrait of First Lady Michelle Obama, February 2009, in the Blue Room of the White House. White House Photo by Joyce N. Boghosian