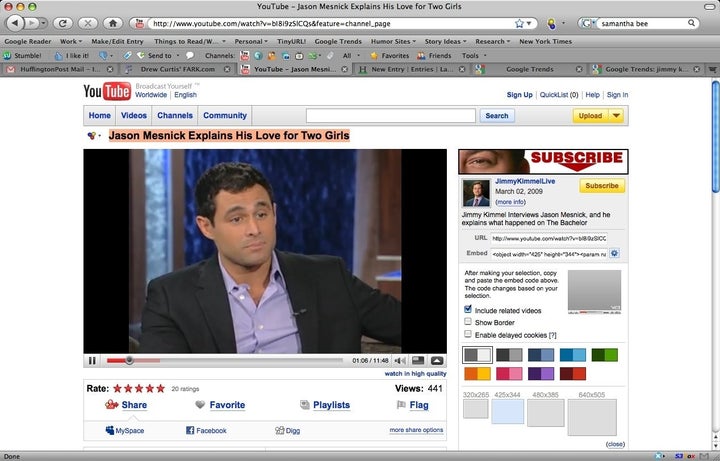 As you know by now, "The Bachelor" switched fiancees after the finale. Jason Mesnick proposed to Melissa Rycroft on the show, but six weeks later changed his mind and went back to second place Molly Malaney.
Jason sat down with Jimmy Kimmel last night after the finale and reunion special aired to talk about the developments and his relationship with Molly. Kimmel asked him about all the juicy details including if he'd really slept with nine of the contestants (no) and why things didn't work out with Melissa.
"You're really with [Molly]? Is there going to be a special tomorrow where we find something else weird out?" Kimmel asked.