Original Caption: Tommy Grabowsky, 8, of Canton, Ohio gets tossed by 6.1 foot (1.85 meters), 350 pound (158 kg) sumo wrestler Byambajav Ulambayar, as fellow sumo wrestler, Tamir Dolgormaa, 6.2 feet (1.89 meters) 290 pounds, (131 kgs), looks on at right Sunday March 22, 2009 at the Canton Players Guild in Canton, Ohio. Ulambayar and Dolgormaa wrestled each other in an exhibition before inviting children from the audience to participate and try their luck with the athletes.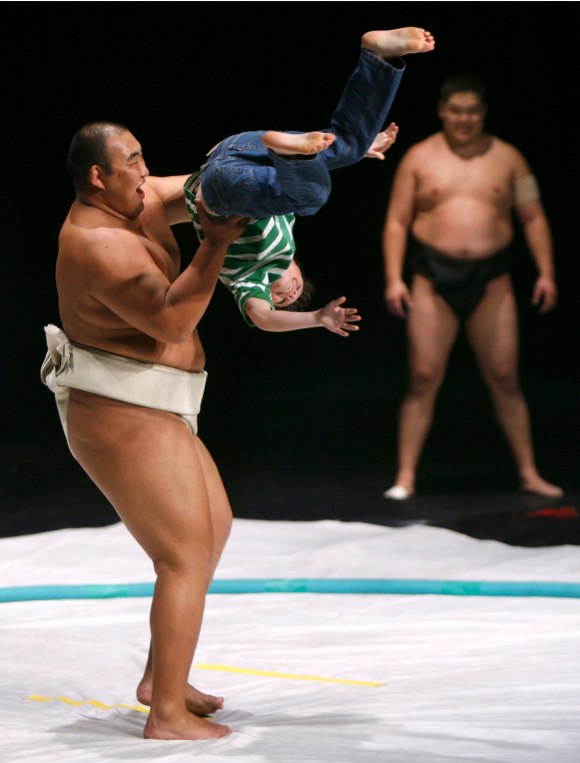 TUESDAY'S FAVORITES:
MONDAY'S WINNER:
Arnold: "As you can see, when I remove my hand from his back. he becomes totally inert." By Biff Stiffley.