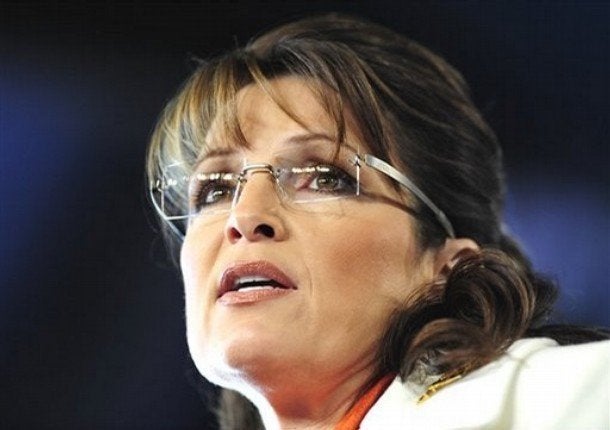 "We had a meeting scheduled with the governor today and her legislative liaison told us that she wasn't there and that we could meet with the staff," Gary Stevens, the state's Republican Senate President, said at a press conference Thursday. "We're here, we're available, and unfortunately she is not."
"We need better communications with her, that's all we're asking for ... It is really unfair for us not to know what might be off the table," Stevens added.
Palin claimed in a statement that she was scheduled to meet with the lawmakers by phone, but they "cancelled the meeting to host their own press conference." Legislative staff told the Anchorage Daily News that the governor only offered to speak by phone at the last minute.
Legislative staff said that Jerry Gallagher, the governor's legislative director, had told them Wednesday that Palin wouldn't even participate by phone. Gallagher contacted them again late Thursday morning and said Palin was available by phone but by that point the meeting had been canceled and it was too late, according to the speaker's office.
"We need answers and we need to talk to the person who can tell us yes or no," said House Speaker Mike Chenault, a Nikiski Republican.