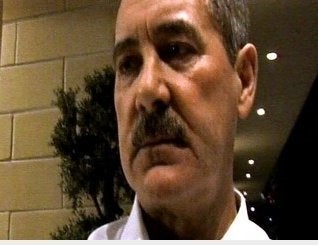 Allen Stanford, the disgraced financier who is expecting to be indicted by a federal grand jury in the next two weeks, behaved oddly in an interview with ABC Monday night.
During the interview he cried like a baby, denied he did anything wrong, and threatened to punch the reporter in the mouth.
"I would die and go to hell if it's a Ponzi scheme," Stanford said in the interview. The Securities and Exchange Commission has put forward a civil allegation that he perpetrated an $8 billion fraudulent scheme against thousands of investors, involving "self-styled certificates of deposits" with "improbable" rates of return.