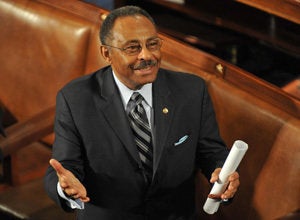 CHICAGO - U.S. Sen. Roland Burris is planning his first fundraiser since his appointment by the now indicted former Gov. Rod Blagojevich.
A financial disclosure report Burris filed this week shows Burris has raised only $845 during the first three months of 2009. The report, released Thursday, also shows he has debts of $111,032, a result of defending himself in ongoing ethics and perjury probes.
Burris has said he has compiled $500,000 in legal expenses tied to investigations surrounding his appointment by Blagojevich.
Several Chicago aldermen, a state senator and other supporters of Burris are planning a fundraiser for Sunday, which an organizer says is expected to attract about 50 to 100 potential donors.
Alderman Freddrenna Lyle told the Chicago Tribune the money raised Sunday will go to Burris' campaign fund, not a legal defense fund.
Information from: Chicago Tribune, http://www.chicagotribune.com