Israel came to a standstill for two mournful minutes on Tuesday as air-raid sirens pierced the air in memory of the 6 million Jews murdered by the Nazis in the Holocaust.
Cars came to a halt and people froze in their tracks, many with heads bowed, in memory of the victims.
Continue reading at Jerusalem Post or scroll down to see photos.
***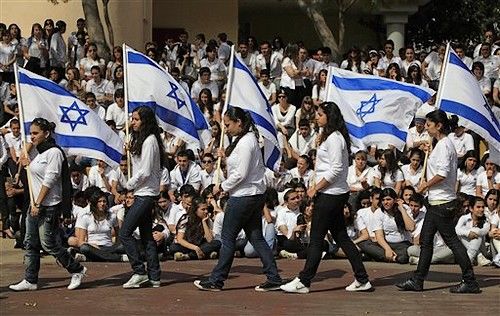 Israeli students mark Holocaust Remembrance Day in the southern city of Ashkelon. (AP)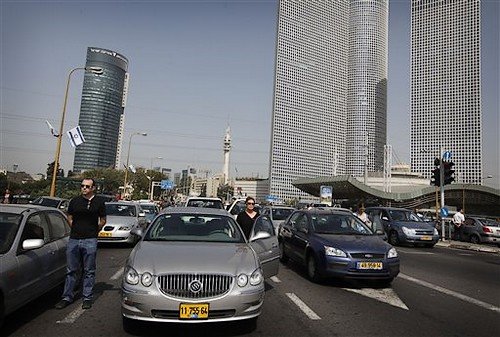 Israelis in Tel Aviv stop, mid-commute, to stand in ceremonial solidarity while a siren blares. (AP)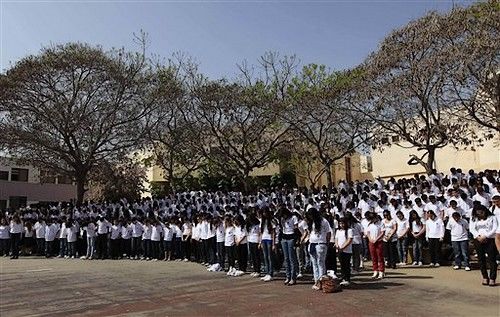 More Ashkelon high school students marking the day. (AP)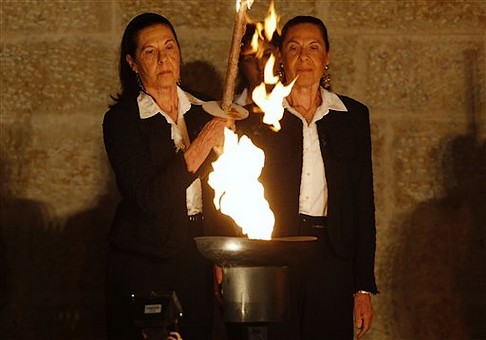 Twin-sister Holocaust survivors Lia Huber and Iudit Barnea light a torch for the opening remembrance ceremony Monday at the Yad Vashem Holocaust Memorial in Jerusalem. (AP)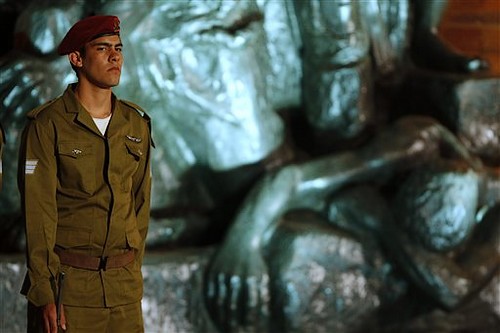 IDF soldier stands at attention at the Yad Vashem Holocaust Memorial in Jerusalem. (AP)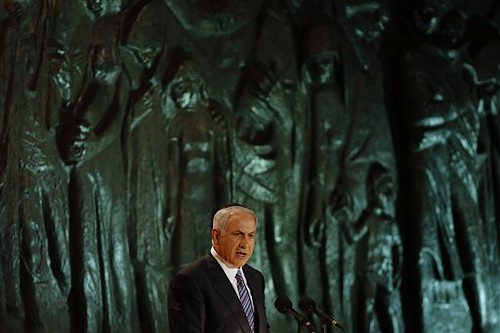 Prime Minister Benjamin Netanyahu giving a speech at Monday's opening ceremony at Yad Vashem in Jerusalem. (AP)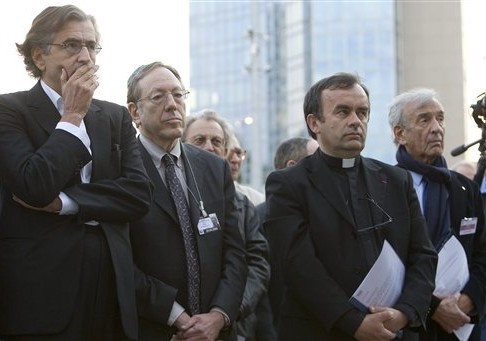 French philosopher Bernard-Henri Levy, former Canadian Justice Minister Irwin Cotler, French Father Patrick Desbois and Nobel peace laureate Elie Wiesel (left to right) pray during a ceremony Monday at the Place de la Nation in Geneva. (AP)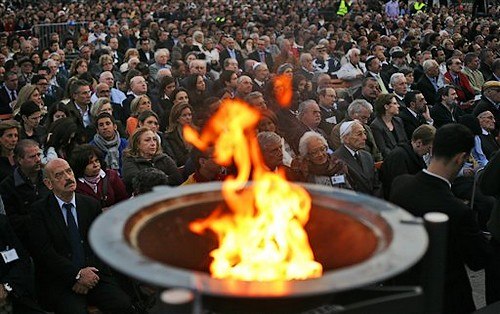 A crowd marking the day listens to a speech Monday at the Place de la Nation, outside the UN headquarters in Geneva. (AP)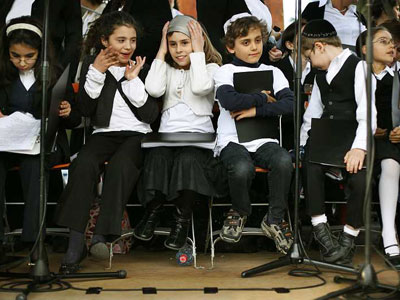 Israeli choir children wait to perform for a ceremony marking the day. (AP)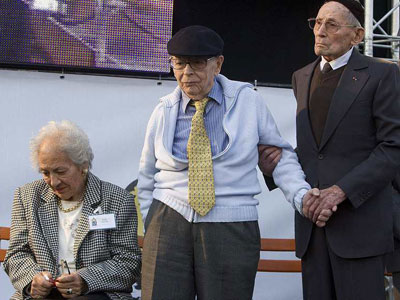 Holocaust survivors Ruth Fayon, David Planer and Georges Loinger (left to right) attend the Place de la Nation ceremony in Geneva. (AP)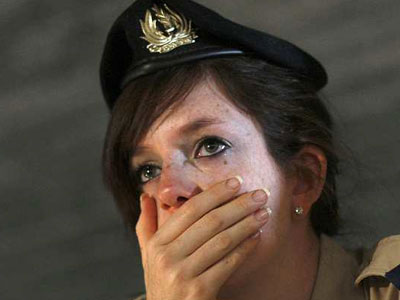 IDF soldier experiences the Yad Vashem Holocaust Memorial. (AP)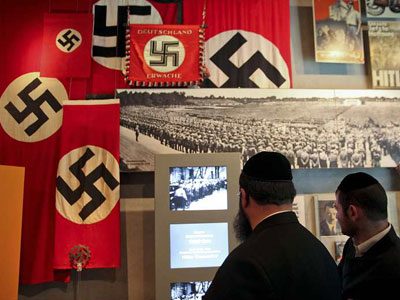 Orthodox Israeli Jews visiting the Yad Vashem Holocaust Memorial museum Tuesday. (AP)