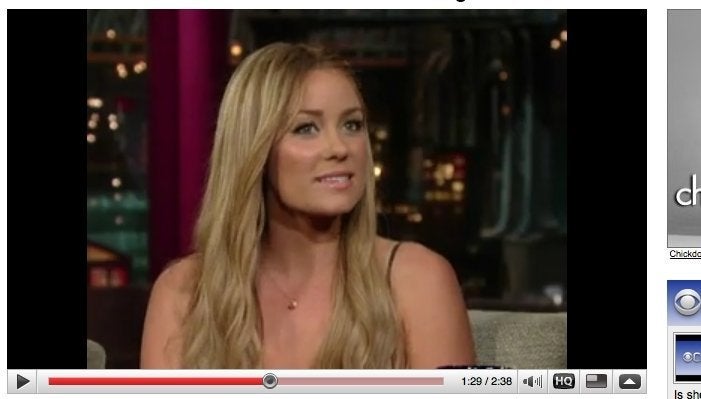 "The Hills" star Lauren Conrad sat down with David Letterman Thursday night and bonded with the host over how "creepy" her television archenemy Spencer Pratt has become, adding "The beard doesn't help."
Dave then brought up the rumor about a Lauren Conrad sex tape, which Spencer recently admitted to fabricating.
Dave was bummed. "Sorry, I kind of wanted to see it."
But boring Lauren seems to have gotten over it, saying simply, "He's not super nice," about Spencer and the sex tape rumor.
When Dave asked her if she would sue, Conrad said, "No, because he would enjoy the publicity."
WATCH: