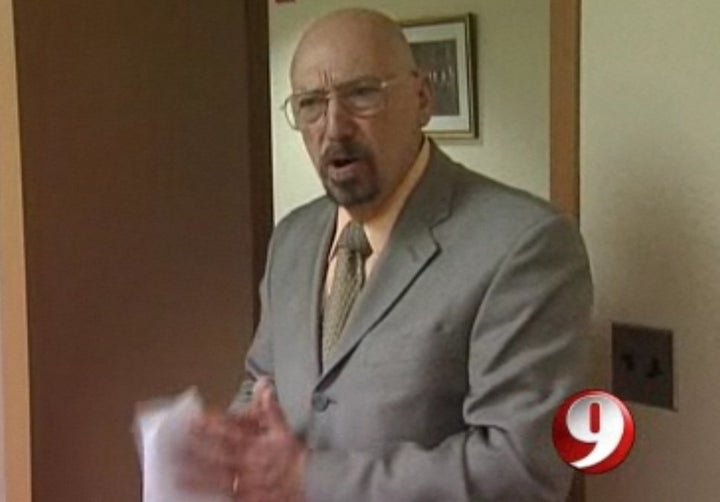 "Scammers are taking advantage of people in a difficult situation -- people who are trying to modify their home mortgages or those who are trying to avoid foreclosure," said Federal Trade Commission chairman Jon Leibowitz at a joint press conference with Treasury Secretary Timothy Geithner and Attorney General Eric Holder.
The FTC said several such operations, which guarantee they can get lenders to reduce monthly payments and prevent foreclosure in return for an upfront fee, advertised their services under names designed to suggest government affiliation -- names like Federal Loan Modification Law Center and Bailout.hud-gov.us.
One company that has not hidden behind such a title is The Shmuckler Group. Days before the Federal Trade Commission announced its crackdown, dozens of Shmuckler clients protested outside the company headquarters in Vienna, Va., saying the firm never came through on promises to modify loans after collecting thousands in upfront fees.
"I think it's a scam," said Kristi Cahoon, director of a foreclosure assistance program at Legal Services of Northern Virginia, a non-profit law firm that provides legal help to low-income Northern Virginia residents. "Based on what I've seen it doesn't appear that they've done anything for the clients" after taking their money.
Howard Shmuckler, president of the Shmuckler Group, did not respond to requests for comment from the Huffington Post. He has previously defended his business as legitimate and wrote in a letter on the company website (PDF) that salespeople with a company hired to market The Shmuckler Group's services made unauthorized claims to potential clients.
Kristi Cahoon told the Huffington Post she has over 20 cases with Shmuckler clients and that she has filed complaints with the Virginia Bureau of Financial Institutions over Shmuckler's licensing. In March the Washington Post reported that Maryland Department of Labor, Licensing and Regulation is investigating the Shmuckler Group and that Shmuckler is up for disbarment in D.C. Shmuckler wrote in his letter that on March 30 the government raided his office, taking computers and files.
The FTC said 71 companies had been sent letters putting them on notice, but a spokesman told the Huffington Post that the FTC won't confirm or deny whether a particular firm was sent a letter.
Shmuckler clients themselves received an eyebrow-raising letter, with Shmuckler letterhead, urging them never to speak to their mortgage lender:
The less contact you have with your financial institution the better we can serve you. We cannot stress that enough!!! We prefer that you DO NOT speak to your financial institution at all. Most financial institution use abusive collection techniques designed to elicit fear, shame or guilt when communicating directly with you.

The best way to undermine the efforts of your Settlement Team to settle your debts is to start talking with your financial institution...

Mourad Zramdini, 32, told the Huffington Post he received this letter. He said he met with Shmuckler's people last July and paid $2,500 for help with the mortgage on his home in Alexandria, Va. Zramdini said he was promised his $4,000 monthly payment could be reduced to $2,300 and that he should stop paying his mortgage in order to qualify for their program.
"I trusted them," Zramdini said. "They did nothing."
Zramdini says his lender foreclosed on his home in December.
On its website, www.tsgsaveshomes.com, Shmuckler wrote that his company has taken advantage of President Obama's Homeowner Affordability and Stability Plan, which is supposed to be free for eligible borrowers.
On April 15, 2009, the president's plan was implemented by several of the lending institutions. TSG, having direct insight into the president's program, wasted no time or effort in contacting the 97 financial institutions TSG deals with in representing its clients.

The results were astounding. In the three day period, no less than 14 modifications were approved for troubled homeowners who had fallen behind on their mortgage payments. TSG's highly qualified staff of bank trained professionals used their understanding of the administration's program, the bank's underwriting requirements and our clients' needs to obtain modifications never before heard of.
The White House website notes that borrowers "should beware of any organization that attempts to charge a fee for housing counseling or modification of a delinquent loan, especially if they require a fee in advance."