A sketch of the latest suspect in the Madeleine McCann case has been released, reports Press Association. The image shows a "very ugly" man with a large nose, bushy eyebrows and pitted skin. The sketch is based on the account of a woman who says she was on vacation in the same place and at the same time when Madeleine went missing in 2007.
On 29 April the unnamed tourist was out with her daughter when she spotted him "acting suspiciously" in the street.

Then three days later she saw the man again outside the McCanns' holiday flat.
See the sketch here: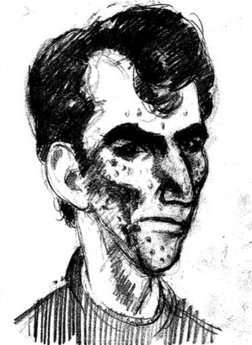 Madeleine disappeared on May 3, 2007, when her family was staying at the Algarve resort of Praia da Luz.
Madeleine's parents appeared on the Oprah Winfrey show last week and presented an "age-progression" image of what Madeleine would look like today. The BBC reports that since the show, investigators have been inundated with phone calls.
See the photo here: