It's back.... Real or fake, the Montauk Monster that terrorized Hamptons crowds last summer has been found again, according to a couple who sent in a photo to Montauk-Monster.com on May 5 after seeing the decaying creature on a Long Island beach. Check out the photo below: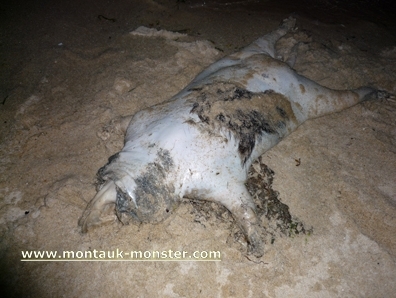 Video was also taken upon discovery of the new "monster":
The potential for a latest version of the Montauk Monster should not be taken lightly. Remember the carcass caused quite a hubbub last summer when it threatened to restore the Hamptons to the peaceful and idyllic place it was before New York City decided to move there.
Here is a photo of the original "monster":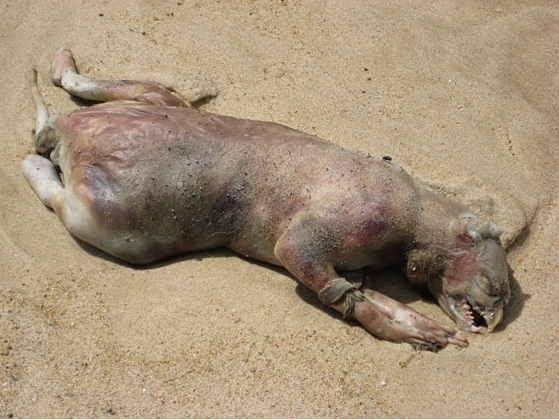 As one can see in the photo above, last year's monster looked considerably more threatening with its beak for pecking at your eyes and OR your heart. We did a post during the media frenzy, tracking who was covering the story. Even CNN's Wolf Blitzer covered the "beast" during a segment.
Word of the mysterious photograph spread to the far reaches of the news cycle (see the Montauk Monster here and the Montauk Monster here), and we learned that the entire Internet is necrophilic -- for a time, "monster of montauk" was the #1 Google trend.
At the time of publication, Montauk Monster is back on Google Trends, but this time it's at #12 with the term "montauk monster". I predict a rise to number one when the swimming season begins after Memorial Day. Check back!