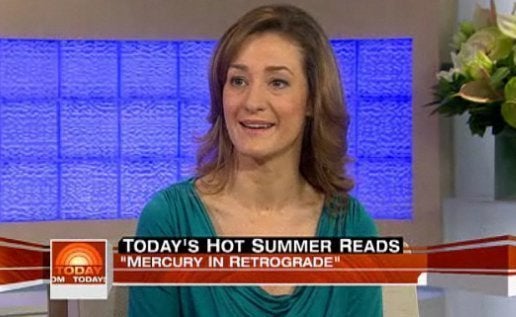 Page Six editor Paula Froelich's first novel, Mercury in Retrograde, hits stores today, and she marked the occasion by kicking off the "Today" show's Hot Summer Reads series.
Froelich told Meredith Vieira that the book's three main characters — reporter Penelope Mercury, socialite Lena "Lipstick Carcrash" Lipp, and lawyer Dana Gluck — represent "different versions of my own personality and they're based on a bunch of friends of mine."
Froelich said she "didn't want to write just another chick lit, where it's all about getting the ring or getting the man." Instead, she said, her book is about "getting a life that you earn and what happens when you stumble and pick yourself up."
The first-time novelist, who's now working on a young adult novel, also defended her work at Page Six.
"I'm not the one who tells people to dance on banquettes without any underwear in front of 500 people," she said. "Also, Page Six is a little different than other gossip columns because it's a newspaper. We have standards we have to adhere to. It's also just kind of fun, and we write about a lot of people, not just celebrities. Which was great because it gave me so much fodder for my book."