Original Caption: Three young racegoers pose with their hats designed as Quality Street chocolates during Ladies Day, the third day of Royal Ascot, in Berkshire, west of London, on June 18, 2009. The five-day meeting is one of the highlights of the horse racing calendar. Horse racing has been held at the famous Berkshire course since 1711 and tradition is a hallmark of the meeting. Top hats and tails remain compulsory in parts of the course while a daily procession of horse-drawn carriages brings the Queen to the course.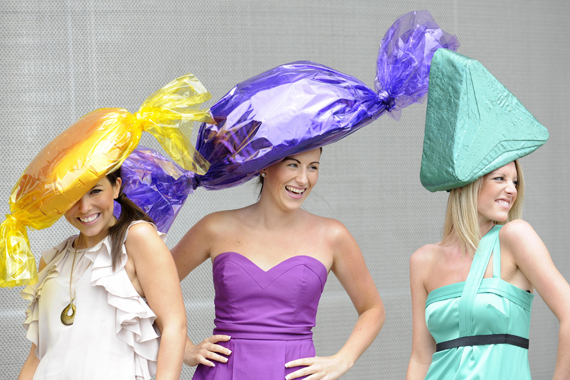 WEDNESDAY'S FAVORITES:
TUESDAY'S WINNER:
After a 12th tour in Iraq, four members of this unit do their best to avoid the 13th. By WriteStuffNYC.