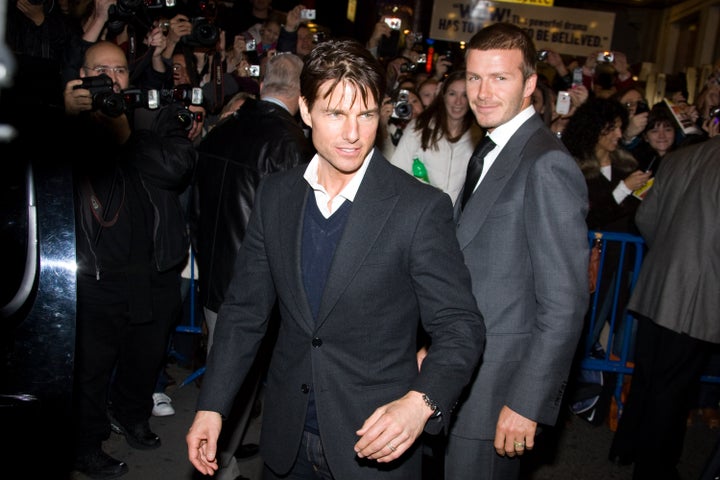 In "The Beckham Experiment," Sports Illustrated writer Grant Wahl devotes nearly an entire chapter to the bromance between the soccer stud and A-list actor. To hear Becks tell it, Cruise has influenced every major decision he has made since the two met in 2003.
Both David and his wife, Victoria, who celebrated their 10th anniversary on Saturday, shared the "Mission: Impossible" actor's rep, Creative Artists Agency, and at Cruise's urging, also hired his L.A.-based PR firm, Rogers & Cowan.
When the couple relocated to L.A., they moved - where else? - just five minutes from Cruise's home with Katie Holmes on San Ysidro Drive in Beverly Hills.