Oprah Winfrey is one of America's most successful businesswomen. She hosts a television show, has a monthly magazine, produces films, and runs a book club with a very impressive following. There are even some people who live by Oprah's words.
Sometimes it seems as if Oprah can do no wrong. Or can she? On the cover of the August issue of O, Oprah is wearing a pretty questionable outfit. Take a look at her ensemble and state your opinion below.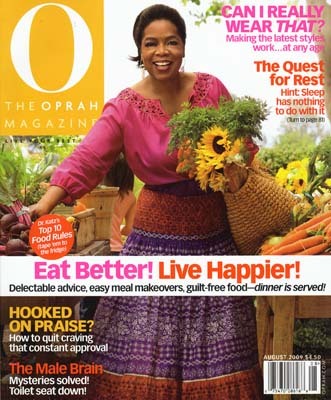 (Photo from O Magazine)
Follow HuffPost Style on Twitter and become a fan of HuffPost Style on Facebook!