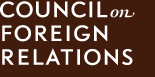 By Jayshree Bajoria | Council on Foreign Relations
An interview with Roberta Cohen, Nonresident Senior Fellow at the Brookings Institution
The U.S. government's policies toward North Korea in recent years have drawn criticism for focusing primarily on denuclearization, while neglecting human rights issues, even as the country's human rights situation remains dire. Roberta Cohen, a human rights specialist at the Brookings Institution, who is on the board of the independent Committee for Human Rights in North Korea, says arguments against including human rights in discussions with North Korea are flawed. She recommends integrating human rights as part of an overall U.S. policy toward North Korea. She also calls for the development of a multilateral security mechanism for Northeast Asia fashioned on the Helsinki model that promoted linkages among economic, energy, and human rights issues in negotiations between Western Europe and former Eastern Bloc countries during the early 1970s.
Why do you think human rights issues have not been on the table in Washington's negotiations with the North Korean regime?
The main argument against including human rights in any discussion has been that this would detract from the nuclear issue and that issue is too critical. A regime like North Korea with nuclear weapons and proliferation capabilities is a danger to Northeast Asia and the world. It's also been argued that raising human rights will necessarily lead to confrontations, and North Korea in any event is impervious to criticism. These arguments, however, are quite faulty. The [Jimmy] Carter and [Ronald] Reagan administrations did not give up human rights goals in negotiating arms control agreements with the Soviet Union. With North Korea there can also be very vigorous and professional diplomacy that's focused, to begin with, on questions of access and family reunifications, free flow of information, vulnerable groups-children, disabled people, elderly people-and then they can branch out into more traditional human rights issues.
Furthermore, North Korea is not entirely impervious to outside opinion. It has ratified five human rights treaties and it has provided some reports to the United Nations on its compliance. It has taken a few steps, albeit quite minimal, to bring some laws into compliance with international standards. It did some reform of its criminal code and signed the North-South Basic Agreement in 1992 with South Korea, which agreed to family visits, to increased travel, and to freer correspondence. There also has been enlarged access in the past for relief workers to bring in food and they accepted wider monitoring in accordance with World Food Program standards. The arguments made for excluding human rights from the discussion really should be reconsidered.
Has this also been the result of discrepancies between different U.S. government departments and in their policy priorities when dealing with North Korea?
There hasn't been a coherent U.S. policy on human rights in North Korea. There were, for example, in the Bush administration a lot of disputes between the State Department and the Congress and within the State Department over the extent to which human rights should be integrated in foreign policy with North Korea. So, what really needs to happen is the development of a coherent policy where human rights are part of overall U.S. policies and programs toward North Korea and the policy is one that the entire government stands behind -- the White House, the National Security Council, all the offices in the State Department, as well as the Congress.