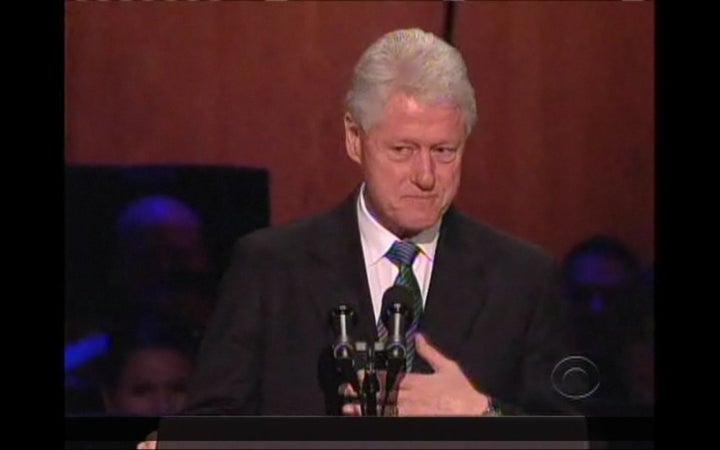 Bill Clinton spoke Wednesday morning at the memorial service for Walter Cronkite in New York. Clinton — who said that his mother initially preferred The Huntley-Brinkley Report on NBC, but switched to Cronkite and CBS on the day John F. Kennedy was assassinated — described Cronkite as an "astonishing man" who was "always looking for the story, not the storyline."
But the most memorable part of Clinton's speech was his story of how Cronkite helped him and his family by inviting them to go sailing on Martha's Vineyard in the summer of 1998, shortly after he had confessed to Hillary about his affair with Monica Lewinsky.
"Somebody might take a picture of us, but so what," Clinton recalled Cronkite saying.
"At the time, I could have done with a picture with Walter Cronkite," he added.
The Associated Press contributed to this report.