Justice Sotomayor debuted her official robe and collar at her investiture ceremony on Tuesday. According to Good Morning America, the robe was given to her by a former law clerk, and the collar was a gift from Justice Ruth Bader Ginsburg. Sotomayor is known for her statement-making earrings, and Tuesday was no exception: she accessorized her new look with gold hoop earrings.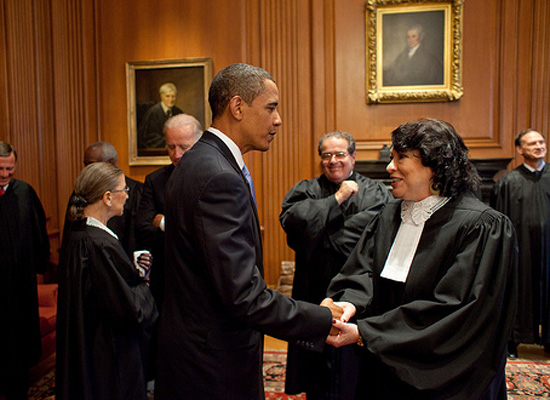 Official White House Photo by Pete Souza from the White House Flickr stream
A close-up of her new collar, which is a little more decorative than Ginsburg's: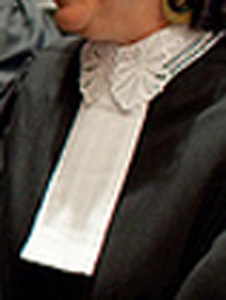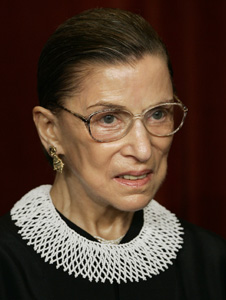 Check out her chunky earrings: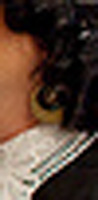 Follow HuffPost Style on Twitter and become a fan of HuffPost Style on Facebook!