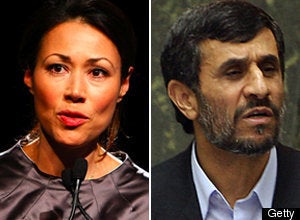 Ann Curry is in Iran to interview President Mahmoud Ahmadinejad, the "Today" show announced Wednesday morning.
It will be Ahmadinejad's first interview since the June elections and uprising in Iran and comes in advance of his upcoming visit to the United Nations in New York.
Curry's interview will air Thursday on "Today" and "NBC Nightly News" and Friday morning on "Today."
Curry visited Iran in June, where she reported for a "Dateline" special on the country. Watch that report below: