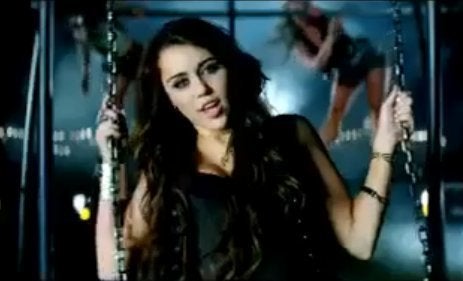 Miley Cyrus' video of 'Party in the USA' is out, and unlike her performance at the Teen Choice Awards last month, it does not include a pole dancing performance. You can take the stripper pole away from the girl, but you can't take away her moves...which she performs in cowboy boots and short-shorts in the bed of a pickup truck--a reference, she says, to her humble Tennessee upbringing.
"I'm like, 'This is to represent where I am from,'" she told MTV. "I'm so proud of it. All the girls trying to be Hollywood and stuff with their big glasses, me shooing them away. I love it. It's about my roots."
Watch Miley keeping in real in her video and working the pole at the MTV awards and vote for your favorite performance of the song.
WATCH the video:
WATCH the pole dancing version: