Sonia "Justice Jewelry" Sotomayor threw the first pitch of Saturday's Yankees game in style: she donned the traditional team jersey, of course, while wearing her all-star accessory...dangy earrings.
See a slideshow of Sotomayor many ear adornments.
PHOTOS: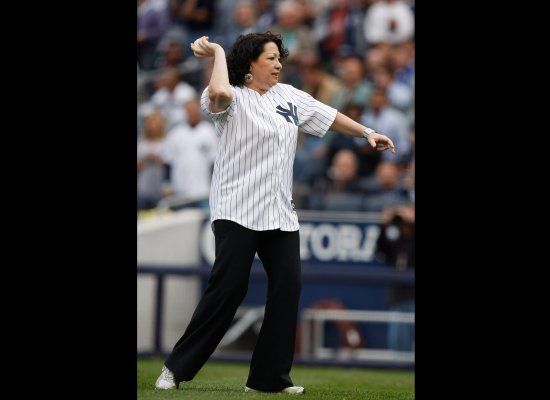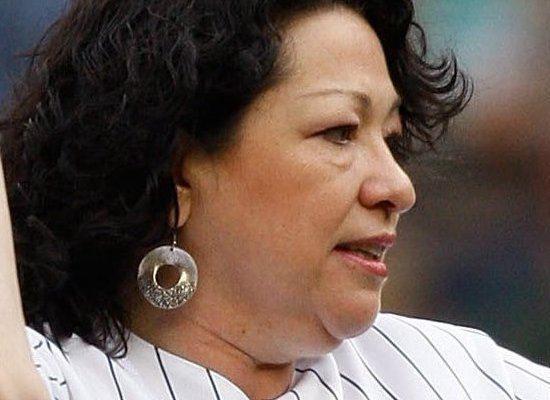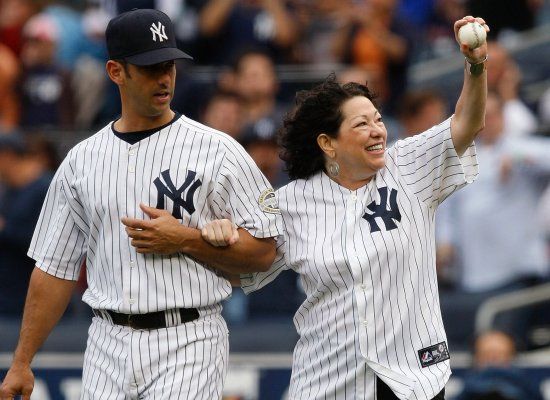 Follow HuffPost Style on Twitter and become a fan of HuffPost Style on Facebook!