The White House Flickr streem has posted new behind-the-scenes photos from Obama's Martha's Vineyard vacation in August.
Among them is this amazing action shot of the president playing basketball with White House staffers on August 26th.
Official White House photo by Pete Souza.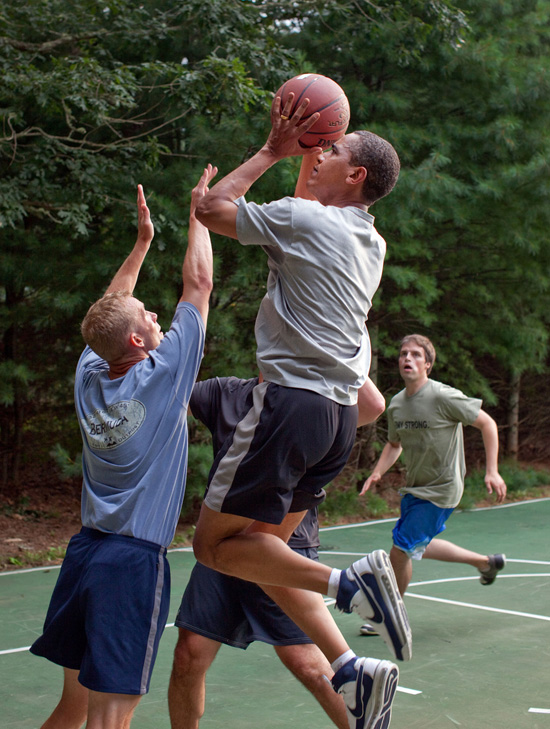 Follow HuffPost Style on Twitter and become a fan of HuffPost Style on Facebook!