We've seen the future, and it makes toast.
A team at the design studio Platform 21 have created a breakfast machine that will assemble a hot breakfast of coffee, an omelet, toast and jam, and orange juice.
Check it out: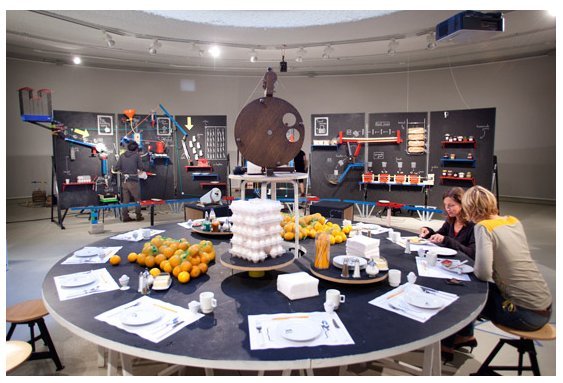 The contraption -- about the size of a room, but hey, it's beta -- is high-tech meets low: an artful jumble of coffee pots, conveyor belts, funnels, levers, and pulleys.
See it to believe it below. Read more about the breakfast machine (project codename Platform 21= Jamming) at Platform 21.