On Sunday, the New York Times brought to light a very interesting development in the world of frumpy (sorry!) fashion: Eileen Fisher is now making clothes with a waistline.
To be sure, this is a growing trend among the beloved staples of American shopping: J. Crew has been enormously successful thanks to Creative Director Jenna Lyons and a boost from the first family, and L.L. Bean will get a hipster makeover when it launches its L.L. Bean Signature line in March 2010.
The 58-year-old Ms. Fisher says the style was always there, but the problem was in the marketing:
"About a year ago I was feeling sad," said Ms. Fisher, 58, as she paced her light-filled showroom on lower Fifth Avenue. "I thought we're so much cooler than we appear. We have made the clothes look hipper, but nobody knew that."
So she started highlighting the slimmer-fitting clothes, and using younger models.
But the strategy has its critics:
"The apparel world is littered with companies who ruined their businesses trying to change their image and reach a different customer," said Gerald Barnes, the president of Neiman Marcus Direct. "Her merchandise is not really very different from year to year, and that's one of the good things about Eileen Fisher."
And the prices are still a wee bit high. In the age of American Apparel and H&M, will a younger market spend $198 on a cardigan and $318 on a jacket, cute as they may be?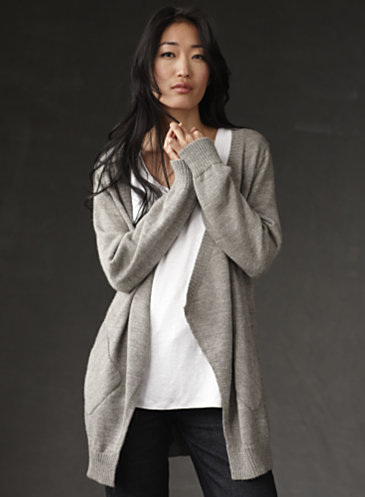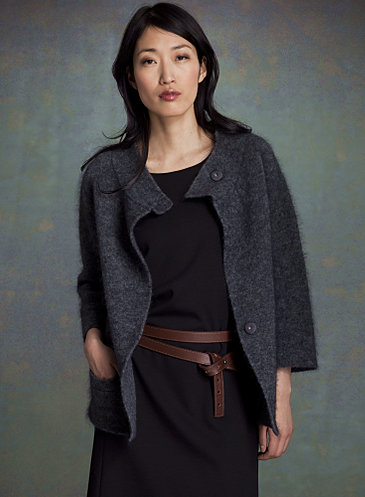 Follow HuffPost Style on Twitter and become a fan of HuffPost Style on Facebook!