PhotoshopDisasters has published what they claim is another freakishly retouched Ralph Lauren ad. The picture of model Valentina Zelyaeva wearing all gray -- and suffering from a bad case of pelvis-smaller-than-head-syndrome -- was found in a window display in Sydney, Australia.
Ralph Lauren hasn't commented on the new photo.
This image follows last week's Ralph Lauren retouching revelation: the designer apologized for fixing up a shot of size 4 Filippa Hamilton, and Hamilton spoke out, saying she was fired for being too fat.
Here's the photo as Photoshop Disasters ran it: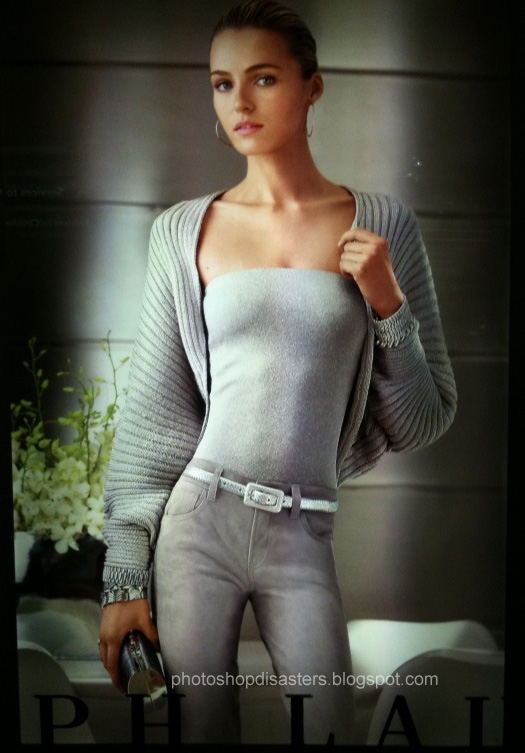 Here's model Valentina Zelyaeva in her normal state, as seen at Fashion's Night Out on September 10th.


Follow HuffPost Style on Twitter and become a fan of HuffPost Style on Facebook!