The Empire State Building let its freak flag fly Monday, going tie-dye in honor of a new Grateful Dead exhibit at the New York Historical Society.
Legendary band member Bob Weir and Phil Lesh are also in town this week, playing shows throughout the city, and will be honored at the reception.
The exhibition features materials from the extensive collection of the Grateful Dead Archive at the University of California Santa Cruz.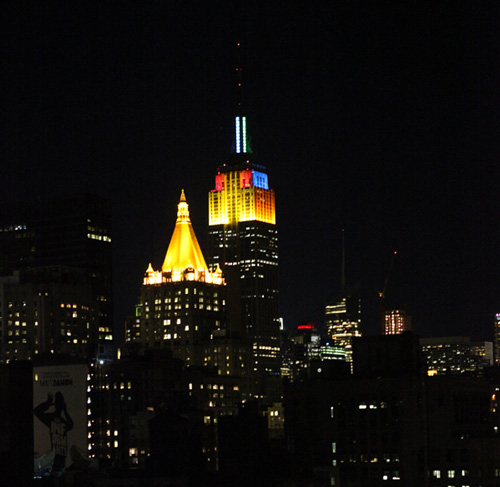 (Photo By Matt Rodigheri)