En garb! Two professional fencers are bringing some unlikely style to their sport, Page Six reports. Tim Morehouse and Jason Rogers have been championed by Calvin Klein, Hugo Boss and Saks Fifth Avenue...and Rogers even flew to Paris to model for Louis Vuitton. Morehouse explained, "Fencing is a sport of power, grace, intelligence and style, and it really reflects the values of New York City. You have to be passionate, gritty and unique. And carrying a sword never hurts when you're riding the subway."
Check out this sharp pair: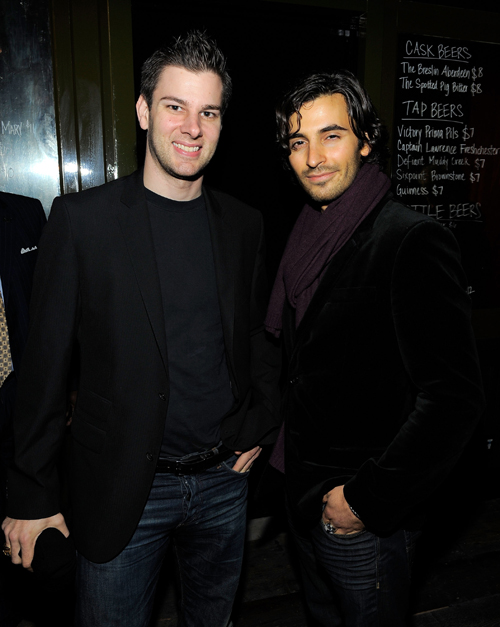 Tim Morehouse and Jason Rogers on November 15, 2009 in New York City.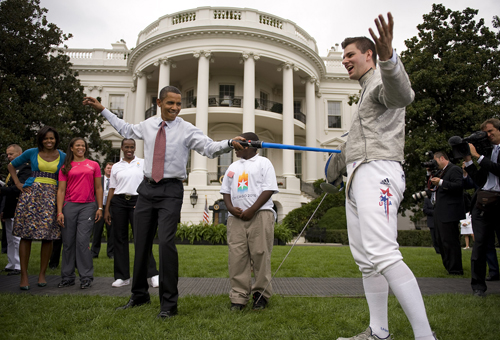 Barack Obama fences with US Olympic Fencer Tim Morehouse with a lightsaber during an event on Olympics, Paralympics and youth sport on September 16, 2009.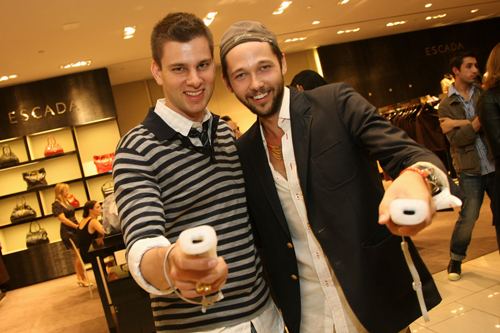 Tim Morehouse and designer Chris Benz attends the Saks Fifth Avenue celebration of Fashion's Night Out at Saks Fifth Avenue on September 10, 2009.
All photos by Getty Images.