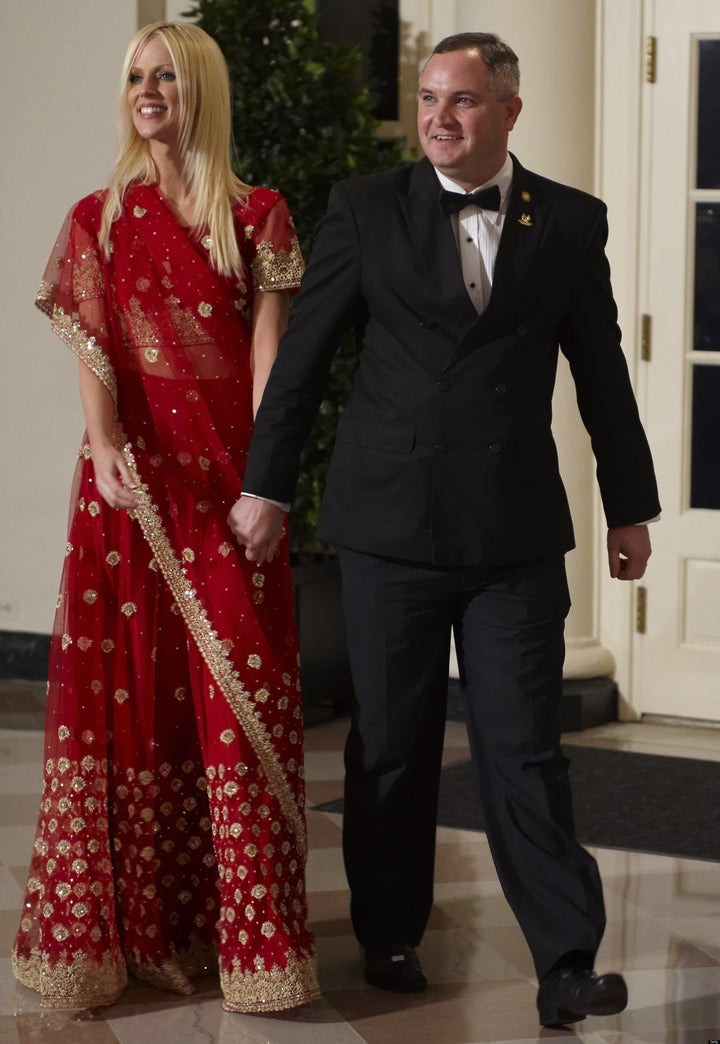 Emails sent between Tareq and Michaele Salahi and Pentagon official Michelle S. Jones show that the couple was never granted approval to attend last week's White House state dinner, according to ABC News.
ABC says that the emails contradict claims that the couple made Tuesday morning on the TODAY Show. The Salahi's insisted that they did not crash the party, "We're greatly saddened by all the circumstances ... portraying my wife and I as party crashers. I can tell you we did not party-crash the White House."
Michelle S. Jones was trying to gain access for the couple, but says that she never told them that they were invited. The White House released a statement from Jones on Tuesday:
"I specifically stated that they did not have tickets and in fact that I did not have the authority to authorize attendance, admittance or access to any part of the evening's activities. Even though I informed them of this, they still decided to come."