Warner Brothers has released the first official image from the upcoming (and penultimate) Harry Potter film: Harry Potter and the Deathly Hallows: Part 1.
USA Today has the photo and some tantalizing hints about the upcoming film, to be released next November.
One thing we know for sure is that Daniel Radcliffe will be getting naked. From a recent interview with director David Yates:
In one scene, "a horcrux [carrying a piece of Voldemort's soul] defends itself by producing nightmarish visions, and one shows Hermione and Harry embracing and kissing," explained Yates. "It's something intriguing and sensual for Rupert to react to, and Dan will be bare for that."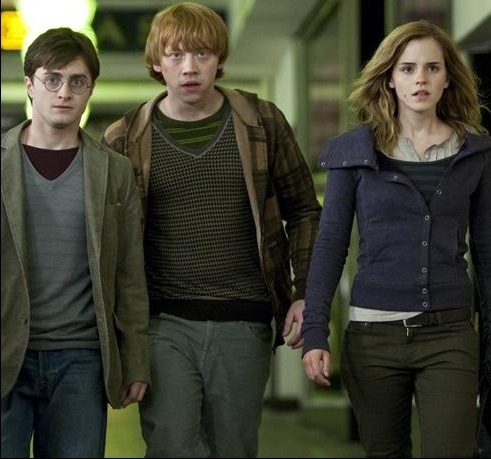 FLASHBACK: the trio at the beginning of their journey: