In an effort to raise awareness for World AIDS Day, which takes place annually December 1, Google, Twitter, and Facebook have all added special features to their sites and homepages.
Google has posted a red AIDS ribbon below the search bar on its homepage that directs users to a list of resources where people can "learn", "act", and "give" to help and raise awareness for people living with HIV/AIDS. (See screenshot below)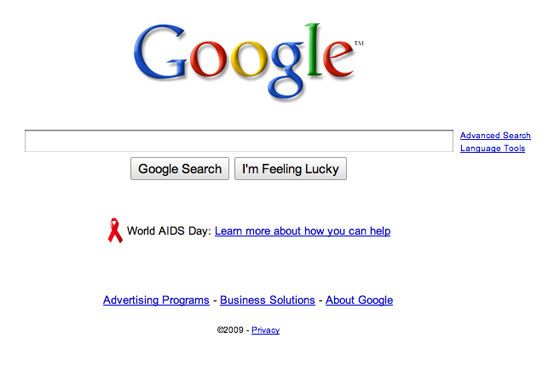 The World AIDS Day resources featured by Google can be seen here.
Twitter has revamped the sign-in screen of its homepage with a red color scheme and a banner that reads,
1 DEC is World AIDS day. Help turn Twitter (RED)™. Follow @JoinRED to find out how.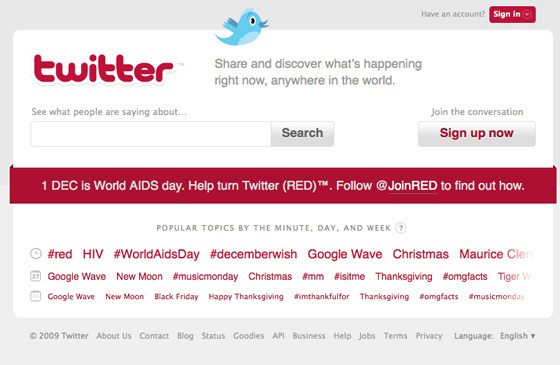 According to the Guardian, the hashtags #red or #laceupsavelives will also turn red when Tweeted out by Twitter users -- helping to "turn Twitter (RED)" for World AIDS Day.
Facebook is also campaigning to raise awareness for World AIDS Day working in conjunction with (RED). The site is asking its users to "share", "show", and "shop."
Facebook's "JoinRED" campaign encourages people on Facebook to "share" a video and fact about AIDS ("It costs around 40 cents a day for the 2 pills that can help keep a person living with HIV in Africa alive") as well as to "show" their support by uploading a (RED) profile picture to their Facebook account. (See screenshot below)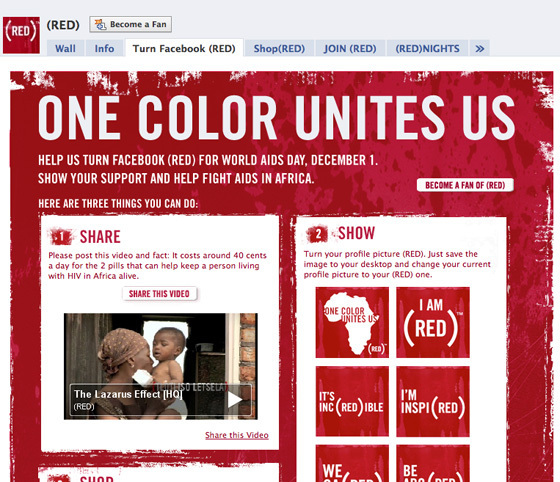 What are you doing for World AIDS Day? Tell us in the comments section below!