In the fashion world, Jordan's Queen Rania is definitely in...and she's only proved that more so by ordering pieces from former Project Runway contestant Rami Kashou. The Jerusalem-born, L.A.-based designer told the L.A. Times that Rania's assistant discovered him after reading an article in a Jordanian magazine. Kashou sent sketches and fabric swatches to the queen, where he created a dark green, draped gown for her Important Dinner for Women in September.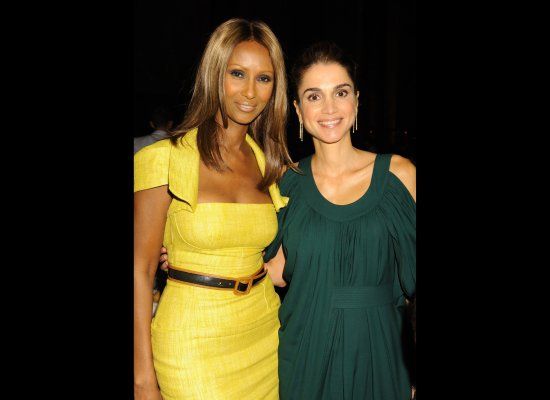 "I didn't know how it was going to be," he said of their first meeting, "But the ice broke as soon as she came out into the hall and shook my hand. She was so humble and so focused and interested. Then the king walks in, and it was one of those moments you remember forever."
He also had to keep in mind Rania's conservative style:
"She can wear something open, but she can't wear something strapless. And she loves my draping -- the thing they beat me up for on 'Project Runway' takes me to the queen of Jordan!"
Wondering what else Kashou has been up to? Check out his upcoming collection. And if you can't get enough of Rania, take a look at her fall fashion or her ravishing wardrobe.