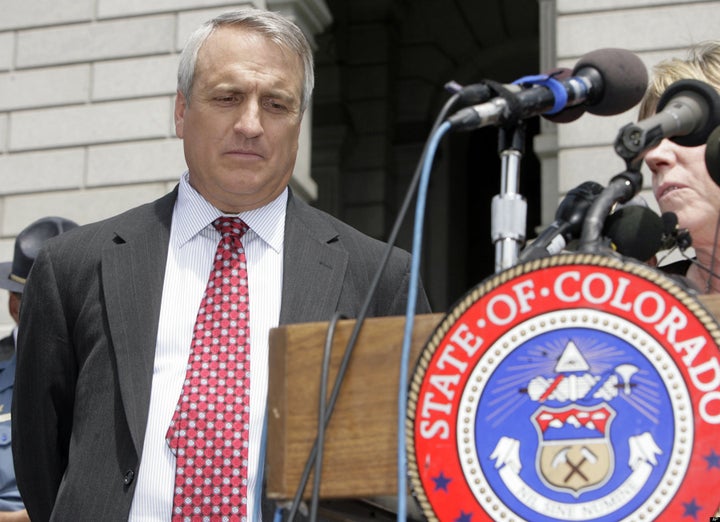 An emotional Bill Ritter addressed the media Wednesday morning to officially announce that he would not be seeking a second term as Governor of Colorado. The Governor said his decision, which had been widely reported on since Tuesday evening, came after spending time with family over the holidays.
The Governor said time spent with his family led him to "a lot of soul-searching," and the realization that he "[hadn't] found the proper balance" with concern to family and work.
Ritter has 4 children, three of whom were with him at the press conference.
Addressing rumors that he had been pressured to leave by Democratic power-brokers who felt the party had a better chance to win in 2010 with another candidate, Ritter said "nobody's ever pressured me no to run." He went on to say that he thought a reelection campaign would have been "absolutely winnable," but expressed confidence that Democrats would capture the Governorship in 2010, adding that "there are a lot of [Democrats] who are able to step in and do this job."
Ritter, who has implemented billions of dollars in budget cuts while presiding over one of the toughest economic eras in the state's history, said his decision not to run for reelection would free him to make the "tough, unpopular decisions that need to be made" unencumbered by election year politics.
Lieutenant Governor Barbara O'Brien also released a statement saying she would not seek reelection in 2010.
Watch Governor Ritter's Press Conference, courtesy of 9 News: