After a busy holiday weekend of photographing herself in a bikini and partying with Moammar Gaddafi's violent son in St. Barts, Lindsay Lohan is back in New York. The trip home wasn't easy on her.
A private jet delivered Lindsay to a private yacht last week, so how did she end up braving flight delays, security checkpoints and crowded terminals with the masses?
Last Thursday Lindsay flew to St. Barts in luxury with now-former best friend mop-haired stylist Patrick Aufdenkamp and another friend, Jessica Schul. The trio rang in the New Year together, but Lindsay's resolution for a drama-free 2010 fell through before the trip was over. Patrick allegedly betrayed Lindsay by stealing her sketches for her upcoming 6126 line. He denied the charges, claiming he is "way too creative of an individual" to do something so foolish. "Everyone will know the truth soon enough," he tweeted.
Anyway, the former BFFs made their way back to the US separately and while Patrick landed in JFK to cheers of "Team Patrick!," Lindsay's trip didn't go so smoothly.
"Us Airways - don't fly them," she warned Tuesday afternoon before missing her connecting flight from Charlotte to New York, a move for which she would be punished with ten hours in the passenger seat of a Hertz rental car with nothing but Sirius radio to entertain her. Scroll down for her complete travel diary.
Here's happy traveler Lindsay on her outbound private jet: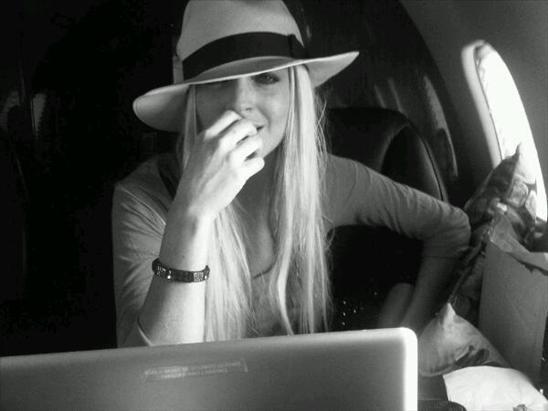 And here's the idyllic view from the cockpit: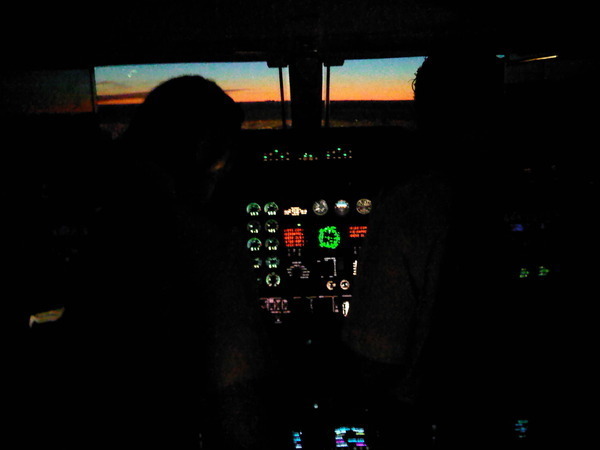 Here's what the dashboard looked like on the drive back: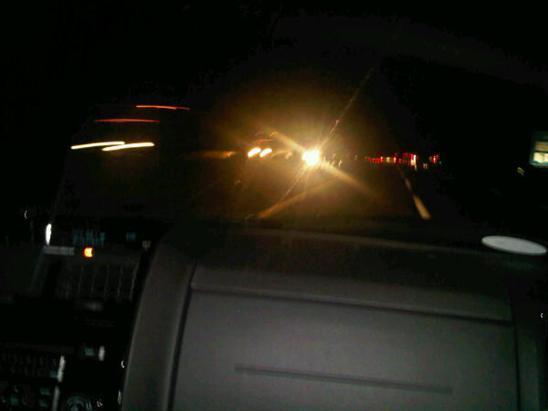 And her Twitter screed: