We reported last week that Angelina Jolie's contract was not renewed by luxury label St. John because her celebrity "overshadowed the brand," according to the CEO Glenn McMahon. "We wanted to make a clean break from actresses and steer away from blondes and cleanse the palette."
So Jolie was replaced with model Karen Elson, known for her own edgy style and Nashville vintage boutique, and for being the wife of White Stripes' Jack White and mother of Scarlett Teresa White and Henry Lee White.
PHOTOS: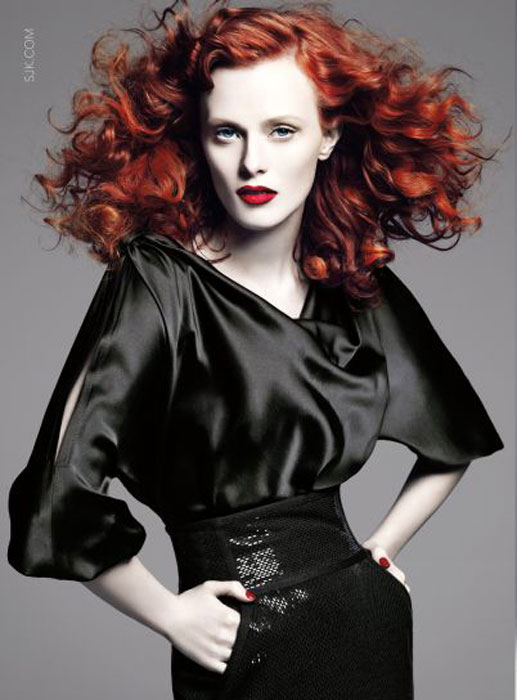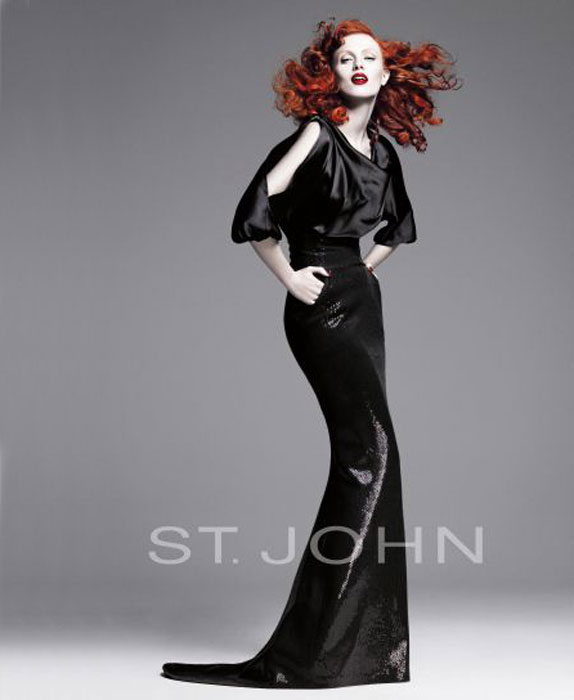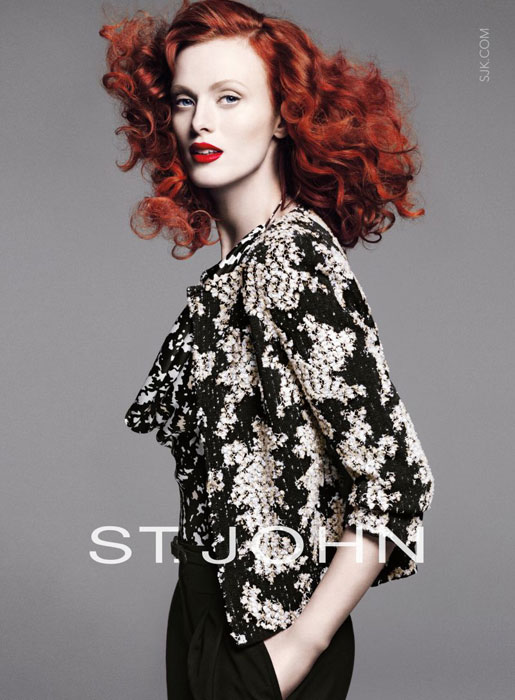 Get HuffPost Style on Twitter and Facebook!