Microsoft CEO Steve Ballmer has had some showstopping Apple product run-ins, including the time he pretended to stomp on a Microsoft employee's iPhone.
Here's a new one from the history books.
At a recent event in Nashville, a student from Trevecca Nazarene University asked Ballmer to autograph his laptop. Not just any laptop, but an Apple-made MacBook Pro.
Ballmer burst out laughing when he saw the silver Mac, but readily agreed. He scrawled his name across the Mac, then added the note, "Need a new one?" (see photo and video below)
See the CEO signing the laptop in the video below. (via TechFlash)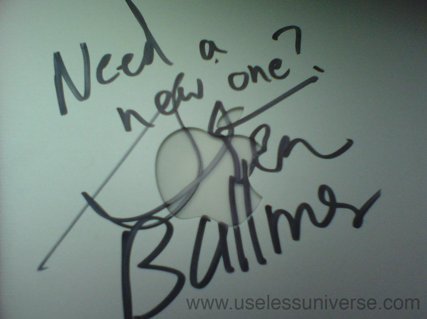 WATCH: