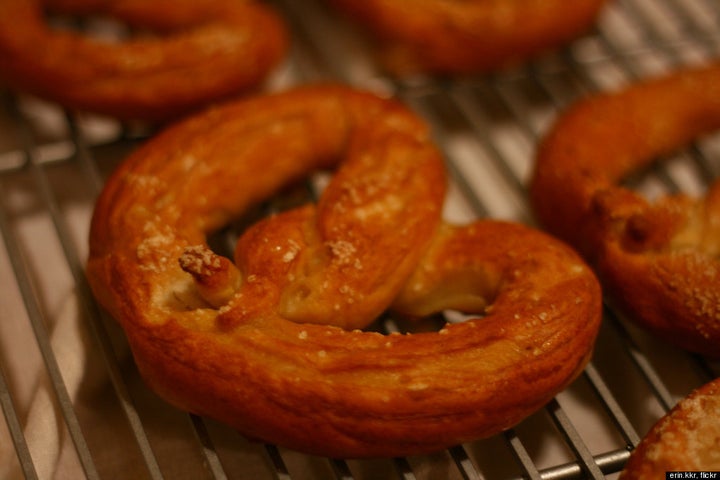 Kim & Scott's Gourmet Pretzels has grown remarkably in the last decade -- and they've never shied away from using their muscle to get behind philanthropic efforts. Just last year, they created the Pink Ribbon Pretzel to raise money for breast cancer research. The company is also giving out 100,000 of their pre-wrapped pretzel rods for free to anyone who wants to sell them to raise funds for Haiti relief. All the proceeds from that effort are going to Save The Children.
This year, they're turning their sights to education with their Pretzel Dough program, committing to donate one dollar to schools across the country for every Kim & Scott's box top returned to the company through the end of the 2010 school year.
"Pretzel Dough is our way to give back to those schools that may have had funding cuts or just need a little money for supplies, equipment or school sponsored activities," said Kim Holstein, President and Chief Inspiration Officer of Kim & Scott's Gourmet Pretzels. "There are similar box top programs out there, but during our inaugural year we're reimbursing the school up to 10 times more than other companies."
Kim & Scott's philanthropic initiatives are part of their Pretzels For Peace campaign, a company-wide commitment to make a positive impact in the world. Specifically, Pretzels For Peace aims to:
•Fight all forms of bigotry and discrimination
•Educate children on diversity
•Work to promote peace in communities
•Make a positive difference
"'Pretzels with a Purpose' is how we choose to live and run our business," said Holstein. "We're a thriving pretzel business that is privileged and obligated to make a change in our communities."