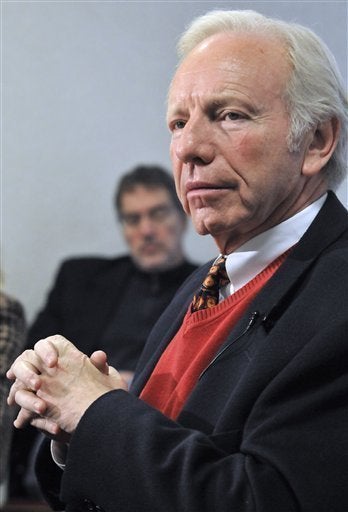 Sen. Joe Lieberman (I-Conn.) will be the lead sponsor of legislation to repeal the controversial "Don't Ask, Don't Tell" policy that prevents openly gay people from serving in the U.S. military.
"I will be proud to be a sponsor of the important effort to enable patriotic gay Americans to defend our national security and our founding values of freedom and opportunity," said Lieberman in a statement.
"I have opposed the current policy of preventing gay Americans from openly serving in the military since its enactment in 1993," Lieberman continued. "To exclude one group of Americans from serving in the armed forces is contrary to our fundamental principles as outlined in the Declaration of Independence and weakens our defenses by denying our military the service of a large group of Americans who can help our cause. I am grateful for the leadership of President Obama to repeal the policy and the support of Secretary Gates and Chief of Staff Admiral Mullen."
To progressives, Lieberman has been the most frustrating and disappointing member of the Democratic caucus for the past year, especially when he flip-flopped to oppose a Medicare buy-in during the Senate's debate on health insurance reform at the end of last year. His opposition to DADT, of course is nothing new.