*SCROLL DOWN FOR LARGER PHOTO*
Russian model Natalia Vodianova hosted Tuesday night's London Love Ball to raise money for her charity, The Naked Heart Foundation, which builds playgrounds in Russia. Vodianova's colleague Kate Moss was in attendance, and the British style icon was looking a little less than cover-worthy. Could it be that London Fashion Week has caught up with her?
But upon closer inspection, she appeared to have something in her nose. Could it be that old habits die hard? Or does Kate Moss have a cold? Take a look.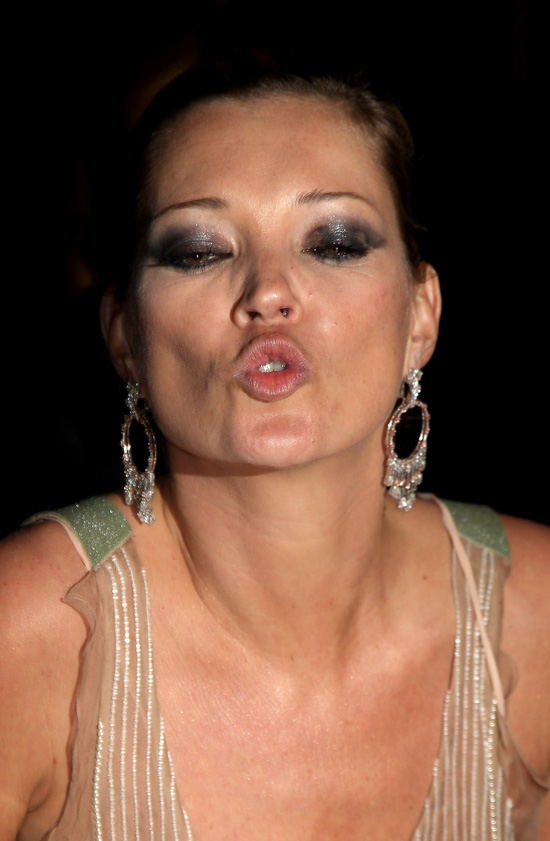 Her dress, however, was stunning!