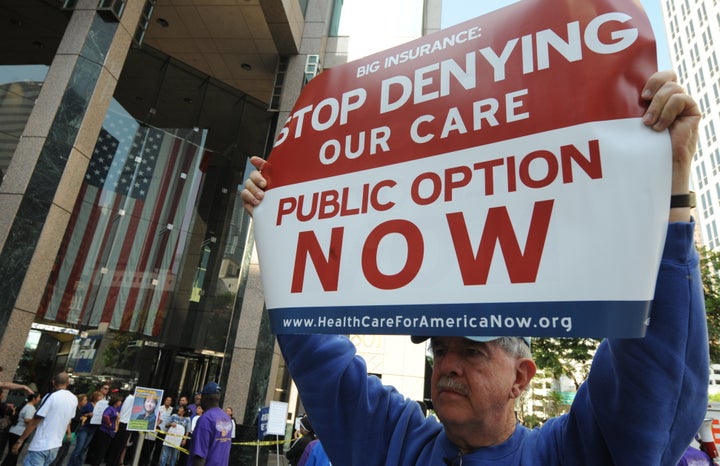 Two freshman Democrats who launched a Senate effort to revive the public option have been rewarded by small online donors for their activism. ActBlue, which raises funds and is closely associated with the blogosphere, has seen more than $150,000 come in from more than 8,000 individual donors. That's an average contribution of less than $20.
It's a relatively small amount compared to the millions needed for a Senate campaign, but enticing small donors gets them involved and gives senators access to hit them up for future donations.
Sen. Michael Bennet (D-Colo.) and Sen. Kirsten Gillibrand (D-N.Y.) individually raised $70,000 and $40,000, respectively. Bennet, who is facing a primary challenge in Colorado, led the effort, circulating what became known as the "Bennet letter," which called on Senate Majority Leader Reid (D-Nev.) to include a public option in a final health care bill moved through reconciliation, which only requires a majority vote. Gillibrand was an original cosigner, along with freshman Jeff Merkley (D-Oregon) and Sen. Sherrod Brown (D-Ohio).
Two progressive groups that led the organizing effort also benefited. The Progressive Change Campaign Committee (PCCC) and Democracy for America each raised over 20,000 from more than 4,000 donors, for an average contribution of $5.
Donation totals can be found here.