After Milan crammed its fashion week into several days to coincide with Anna Wintour's visit, a group of protestors took to the Piazza Oberdan before Gucci's show to demonstrate their discontent. Clad in bobbed wigs, sunglasses and t-shirts that said "I Will Only Stay 3 Days," the ladies leered at press and buyers.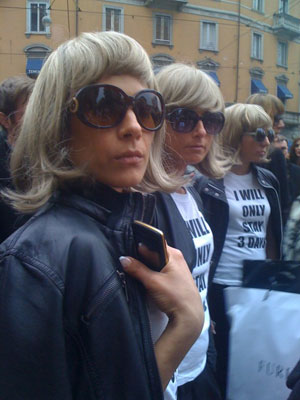 (Photo via Fashionista)
For more Fashion Week news, visit the Fashion Week Big News page.