Johnny Weir didn't win a medal at the Vancouver Olympics, but he certainly remained in the public eye. The 25-year-old figure skater arrived at the Games amidst what he described as "very serious threats" from anti-fur activists. He finished sixth in the short program and overall in Vancouver.
Responding to venomous criticism directed at him, Weir held a humorous press conference in which he gracefully addressed the controversial comments.
Weir also found time to take pictures with Vanity Fair while in Vancouver. It took nearly three hours to complete the body paint and glitter preparation for the photo shoot. Afterwards, Weir spoke about a range of topics, including a self-evaluation of his Olympic performance and his post-Olympic plans. Scroll down to see a picture from the shoot, and click here to see the rest along with the interview.
LOOK: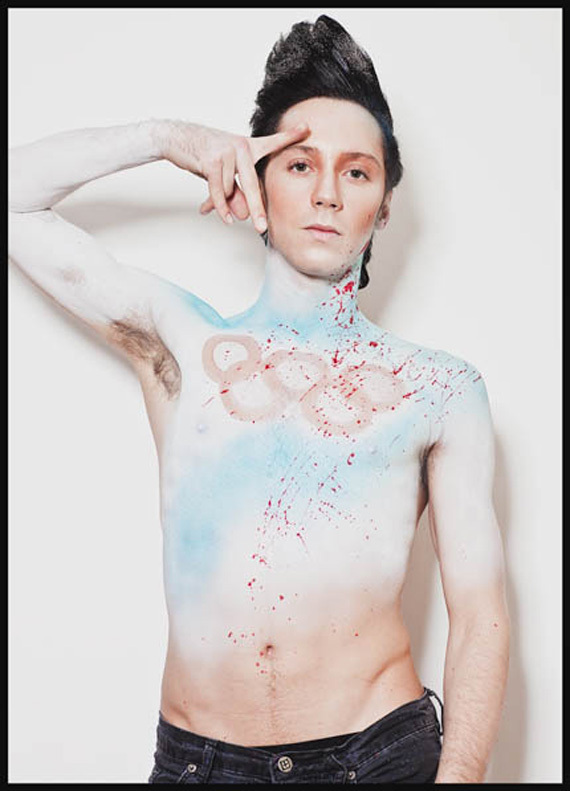 Credit: Justin Bishop exclusively for Vanity Fair