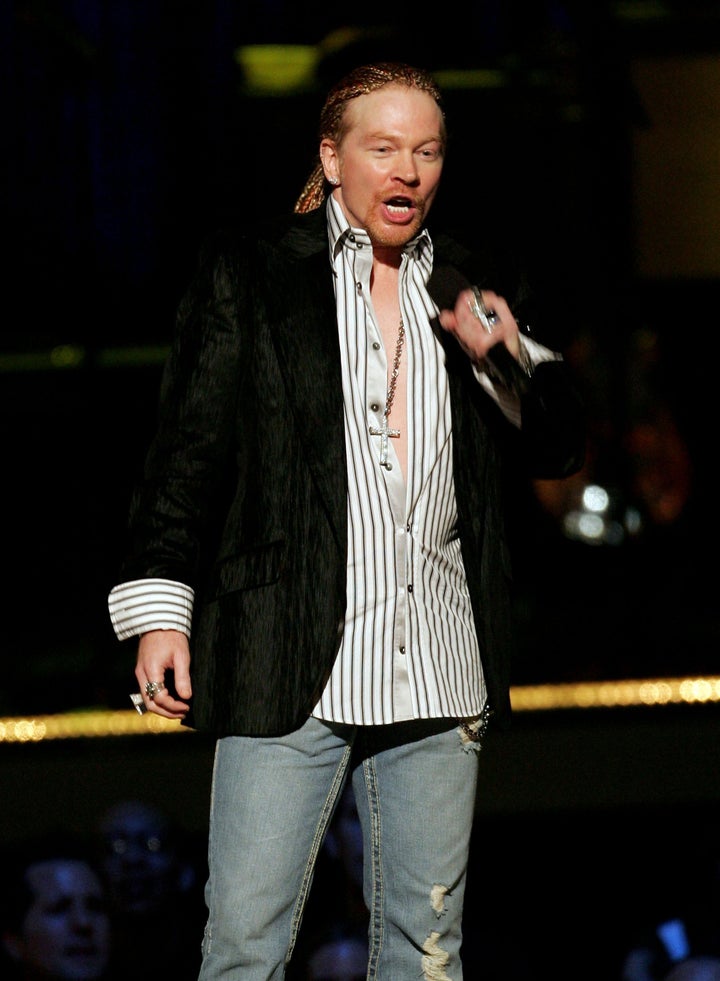 The man who all but disappeared over a decade ago is back with a vengeance.
Axl Rose, the rock legend who spent 15 years and estimated $13 million dollars making and remaking his epic Chinese Democracy, has been on a three-week bender around New York.
Rose has been spotted at such hotspots as Greenhouse, Spin Club, The Box, and Rose Bar, partying into the wee hours of the morning.
The New York Post reports that Rose has been hanging around with the likes of Kevin Bacon, Mickey Rourke, and, bizarrely, even playing ping-pong with Scarlett Johansson.
On Thursday, Feb. 18, he crashed three clubs: The Box, SoHo's Goldbar and SL in the Meatpacking District. At the last venue, he expressed an interest in buying a house in the metropolitan area -- possibly in Connecticut, an insider there said. He capped off that night at a private loft in NoHo, where he drank a $1,000 bottle of wine with members of the Black Eyed Peas.

The 48-year-old rocker who lives in LA has also been playing a number of gigs around town, starting with two during Fashion Week.