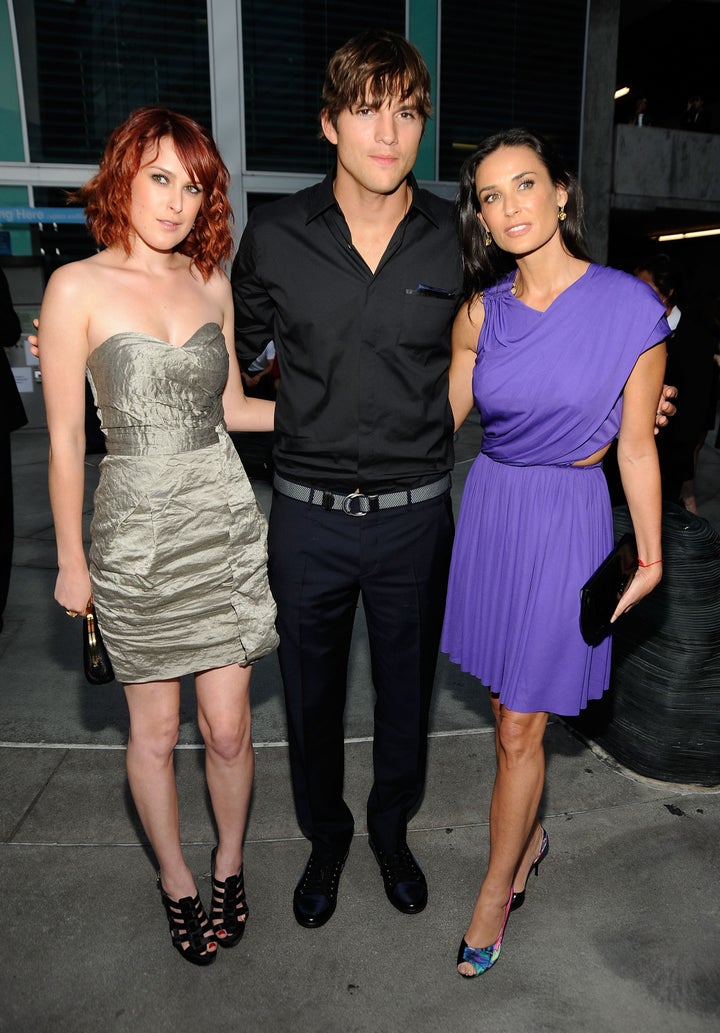 It's been a few years since 'Striptease,' but Demi Moore's still got the moves--and she's handing them down to her daughter.
Life & Style released the following statement:
Mothers and daughters like to shop together -- but pole dancing? That's what Striptease star Demi Moore, 47, and daughter Rumer Willis, 21, did for fun at a party at the Chateau Marmont in LA on Feb. 27. "There was a pole at the bash, and Demi thought it would be fun to show everyone she still has what it takes," a partygoer tells Life & Style. "Demi even spun around the pole upside down. It was incredible." Then it was Rumer's turn, as stepdad Ashton Kutcher and A-listers Jennifer Aniston and Leonardo DiCaprio, among others, looked on. "It was strange, but Demi encouraged Rumer to join her," says the partygoer. "Everyone was cheering, and Leo gave Ashton a high-five. Ashton put his arms around both Demi and Rumer and looked like the proudest man in the room."