Her mom Katie, on the other hand, had a pretty peculiar outfit on...
Fashionista Suri was of course dressed well in a casual yet elegant dress - not to mention an eye-catching headpiece - but Katie Holmes wore cutoff jean shorts, tights, a polka dot top and busy scarf. There's too much going on here, girl! Time to start taking style advice from your daughter. Seriously.
Click through for more pics...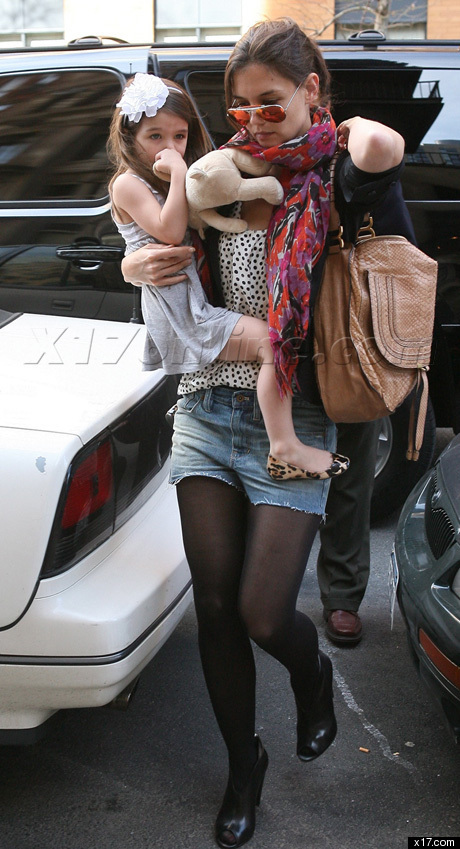 Read more on Katie Holmes Photos & Pics