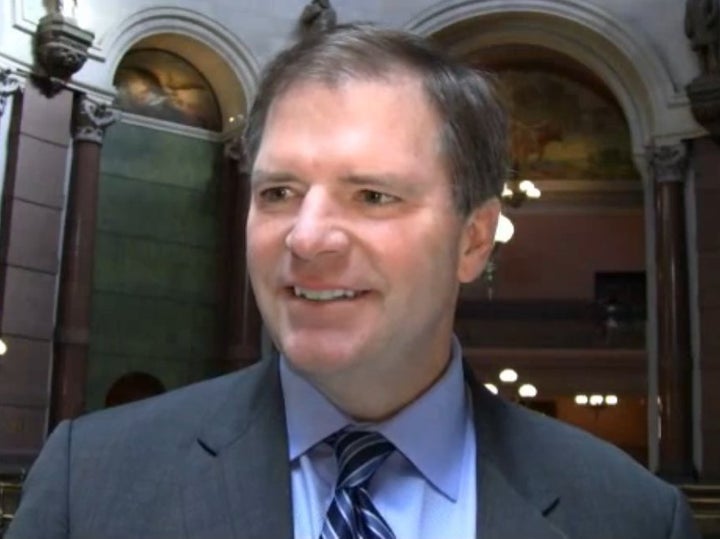 In another disheartening poll for Illinois Democrats, incumbent governor Pat Quinn fell well behind his Republican challenger Bill Brady in a recent survey.
The results, from Public Policy Polling, show Bill Brady polling at 43 percent, with Pat Quinn at 33 percent. Roughly a quarter of voters were undecided.
These figures closely parallel numbers released by Rasmussen in early March; in that poll, Brady led Quinn 47-37, suggesting that the new PPP numbers are likely not statistical outliers.
There's virtually nothing positive that can be derived from Quinn's poll numbers. Democrats only approve of him by the smallest of margins, 37/36. African Americans disapprove of him by a 24/37 spread, although they still plan to vote for him 51-17. Only 23% of independents and 10% of Republicans think he's doing a good job.

"It's very unusual for someone with Pat Quinn's approval numbers to get reelected," said Dean Debnam, President of Public Policy Polling. "Maybe voters won't like what they see once they become more familiar with Bill Brady but for now Republicans are strongly favored to win this race."

What's worse for the governor is that, while 28 percent of Democrats are still undecided and could come home for Quinn before the election, 19 percent of Democrats have already announced their support for Brady in this poll.
Likely contributing to Gov. Quinn's dismally low approval ratings (25 percent approve, 53 percent disapprove) is his recent struggle with Illinois's massive budget crisis. In his annual budget address, Quinn announced that he was planning massive cuts to a wide array of services across the state, and that only an income tax increase would prevent still-deeper cuts to the state's schools.
But Quinn is banking on exactly what Dean Debnam speculated -- that voters will ultimately find Brady too extreme for Illinois. Among the Republican nominee's many far-right positions: he supports a ban on gay marriage and civil unions; he has sought to prohibit abortions even in cases of rape and incest; he believes the minimum wage is a "government intrusion" and he has opposed the idea of pay equality for men and women on similar grounds.
Still, as the PPP report points out: "Democrats thought they received a break when Bill Brady surprisingly won the Republican nomination for Governor of Illinois, but with Pat Quinn's approval rating at just 25 percent it may not have mattered that much who the GOP put forward."