Gucci is sending its artisans on tour across America to show customers exactly how the fashion house's thousand-dollar handbags are made. From the press release:
Customers will be able to see craftsman as they hand-stitch handles, assemble bamboo tassels, prepare leather strips for woven stitching and hand emboss customer's initials, offering a unique viewing of Gucci's time honored traditions. In addition, each handbag will feature a special inside plaque embossed with the location and date of each event.
But what's a rock band without its instruments?
The Artisan Corner includes custom work tables, a sewing machine, a leather stand, and metal tools, as well as additional background materials which show the products' evolution from mood board to sketches. An accompanying video display will show Gucci's artisans at work over the years, also reflecting the fact that these skills are handed down through family generations.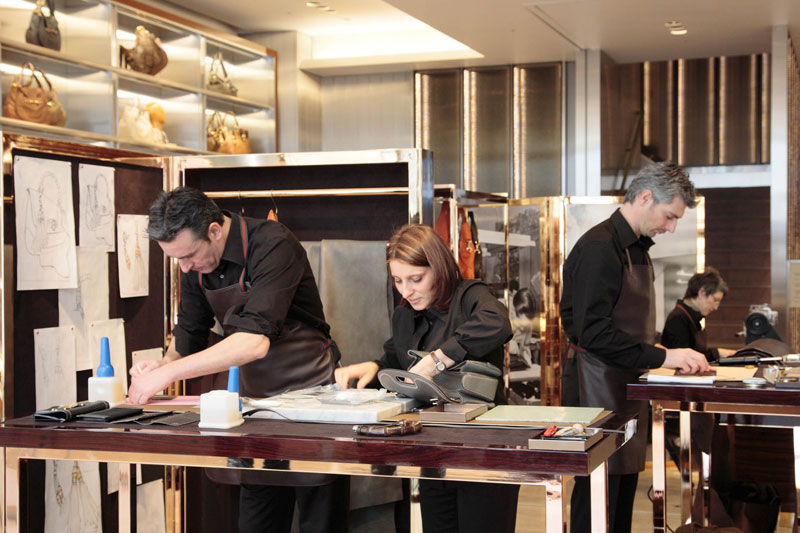 Gucci will celebrate its 90th anniversary in 2011 and, in a sense, the artisan tour commemorates Guccio Gucci's artisan lifestyle in 1920s Florence. Patrizio di Marco, President and CEO of Gucci remarked:
"Gucci is a company that can legitimately refer to its heritage. The point is not to present our history or where we come from as a sort of nostalgia, but actually as something that is very much alive today in all of our products and that continues to define us. In fact it is my view that Gucci is almost uniquely recognized within its sector for both luxury heritage and fashion authority."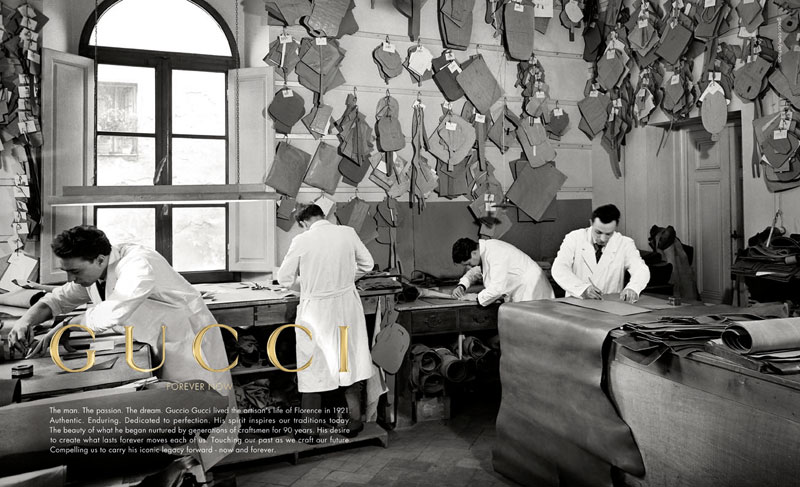 The artisans-on-tour have already designed for audiences in Naples, Munich, Zurich, Tokyo, Osaka, Rome and Paris. Here's where to catch them stateside:
April 19: San Francisco / 240 Stockton Street, 94108 / 415.392.2808
April 22: Beverly Hills / 347 North Rodeo Drive, 90210 / 310.278.3451
April 26: Chicago / 900 North Michigan Avenue, 60611 / 312.664.5504
April 29: New York / 725 Fifth Avenue, 10022 / 212.826.2600